we are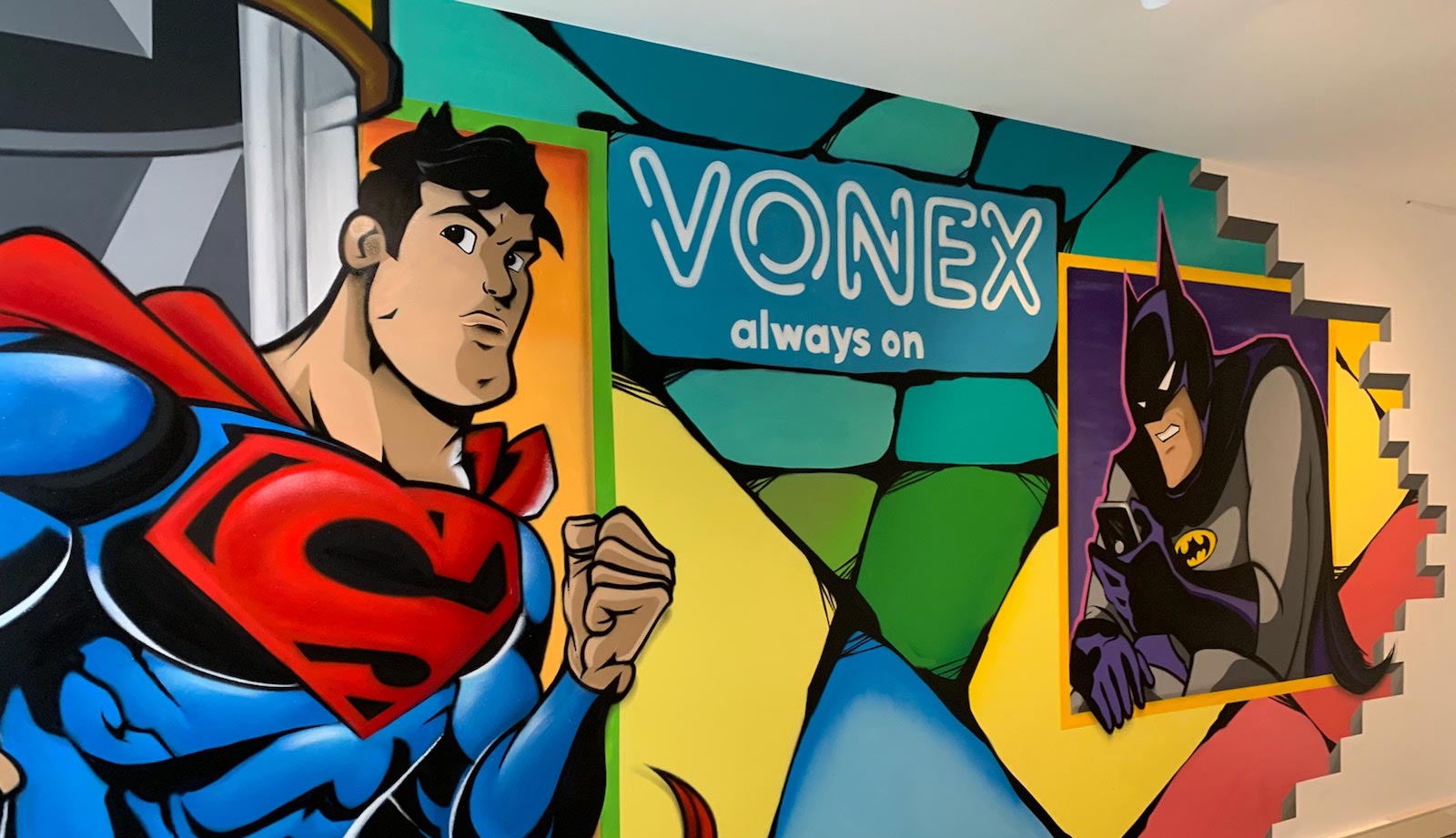 Vonex is an Australian telecommunications company providing innovative VoIP solutions to change the way you connect. Our game changing technology is unique and whether you are a sole operator or Multi-national Corporation we're all about connecting you.
2010
Vonex opened on the east coast of the USA. Vonex has a presence in Australia, the USA and Asia carrying thousands of business services.
2011
Vonex developed its flagship AMPT software, changing the office-based phone system forever. Vonex's innovative AMPT solution allows partners to convert clients from their old phone system to new IP systems and avoid costly set up fees with no technical expertise.
2013
Vonex became a fully licensed telecommunications provider with the acquisition of IP Voice & Data t/a itrinity, adding both significant revenue from direct business customers and key people with experience in VoIP and Telco solutions.
2014
Vonex sees huge growth from the Channel Partner program withing the itrinity business. The program moves from 90 to 230 partners in a year. With this growth, Vonex win the CRN Fast 50 award (fastest growing IT company in Australia) and places in the top 20 of the Deloitte Fast 500 Asia Pacific.
2015
In 2015, Vonex rebrand itrinity to Vonex Telecom and continue to follow its vision of connecting you, through innovation in the cloud Voice platform. Vonex again feature in the Deloitte Fastest 500 in Asia as well as the Deloitte Fast 50.
2016
Vonex expands the Network into Europe and the West Coast of the USA, with new POP's in London and San Francisco providing extensive network coverage in Europe, USA and the APAC region.
2017
Vonex wins the largest Wholesale customer to date against global competition. The AMPT software and the ability for the development team to deliver a custom solution the customer's systems to integrate with billing, phone number and provisioning systems were a deciding factor.
2018
Vonex successfully completes an IPO and lists on the ASX (Australian Securities Exchange). Vonex forms an agreement with a highly regarded Global Software company based in North America, to facilitate joint initiatives to further advance the cutting edge products on offer, enhancing Vonex's profile as an innovator. A new development hub is opened and the beta testing of the "world first" in communication apps Oper8tor begins.
A better social connection
The one app that brings everyone into your moment, in an instant. Oper8tor instantly syncs multiple friends onto the one communication line – messages and calls – regardless of where they are, or what platform, device or app they use. The clever little connector automatically syncs all your friends contact details from their apps and your address book so as your contacts update, so does your list. It updates, de-duplicates and aggregates everything!
In one quick finger tap, all your friends and family can be in your moment. Oper8tor instantly blasts a text or call to multiple contacts and pulls them into a converstation.
Vonex labs
Vonex Labs proves that we're a true vocal supported of WebRTC technology, by putting our code where our mouth is. We believe that the open sourcing of this code base will help grow the use of WebRTC, making the web a better place for everyone.
We're currently working on a number of projects designed around the telecommunication market, if you'd like to learn more about the projects we're involved with, please drop us a line: info@vonexlabs.com
Vonex solutions for every business
As a technology company, we create custom built solutions designed around the needs of the customer, not the Telco. By unlocking the potential of the cloud we can offer 99.999% uptime when you switch to our cloud-based system. This means greater reliability for your business at a fraction of the cost.
Vonex is an award winning Australian telecommunications company providing innovative VoIP solutions that change the way businesses connect, and because we develop the software to make this happen, we offer a faster service with unmatched reliability guaranteed to save you money.
1800 828 668
Want to talk to a real person? Ask us any questions, and as long as they're about our plans, we're ready to talk to you.
Want to talk to a real person? Ask us any questions, and as long as they're about our plans, we're ready to talk to you.